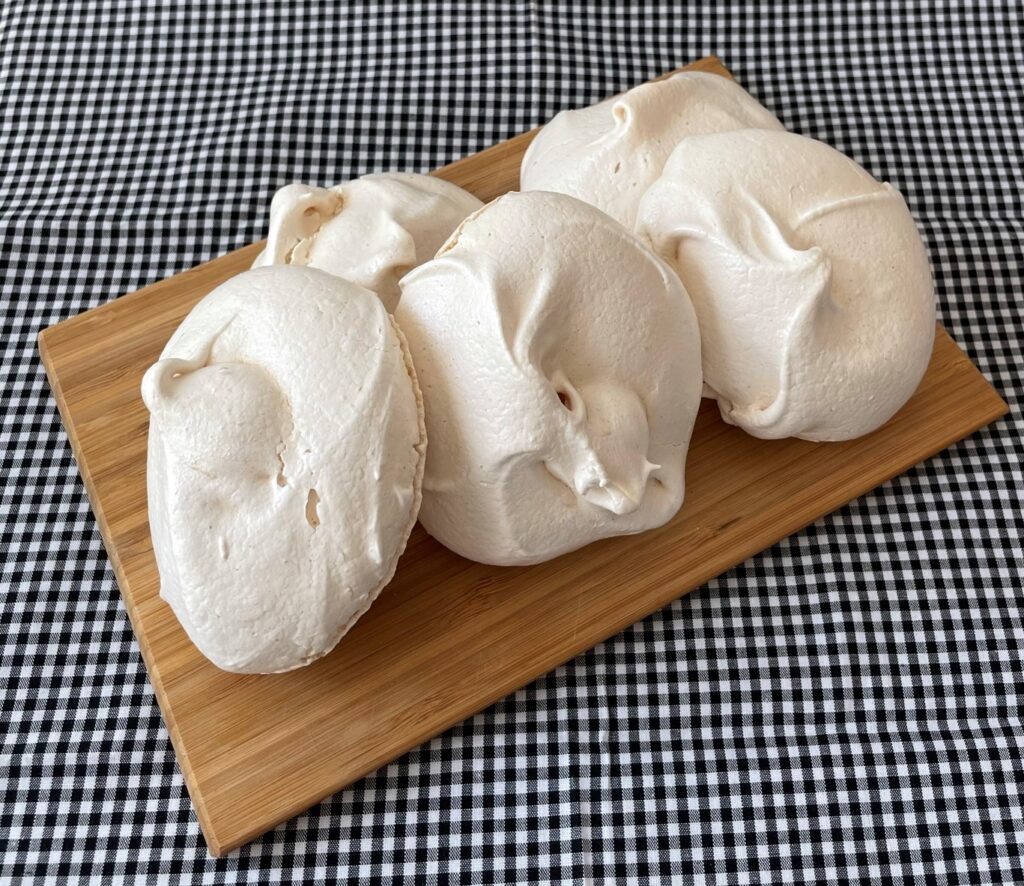 These homemade meringues are so much better than the shop bought variety. I often find that shop bought meringues are chalky and dry. However, our homemade meringues are delightfully crunchy on the outside, and luxuriously soft and chewy on the inside.  
Just two simple ingredients
All it takes is eggs and sugar to make meringues. It really is as simple as that. No other hidden ingredients. This means that meringues are naturally FODMAP free. This opens up a whole world of desserts you can make. Finding low FODMAP desserts on the first phase of the diet is a little challenging. Lots of sweet things such as chocolate, fruit, and cakes all contain various different FODMAPs, and it can be daunting to find something that fits within the limits that Monash has recommended (check out their FODMAP App). This makes meringues absolutely the perfect dessert to master early on in the diet, because you will always have something sweet on hand. 
Desserts to try with meringues
There are so many desserts you can make with meringues as a base. The most well known meringue desserts are arguably Pavlova or an Eton Mess. But you can make all sorts of meringue pies, cookies, macarons and cakes with meringues. Not to mention that you can flavour the meringues themselves! Obviously making every one of these recipes Low FODMAP can sometimes be a challenge. But bear with us, we're working on a whole bunch of meringue recipes which we will link on this page as we get them done!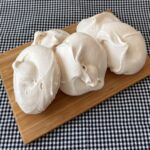 Print Recipe
Low FODMAP Meringue
Light and fluffy low FODMAP Meringues
Ingredients
3

egg whites

180

grams

sugar
Instructions
Pre-heat the oven to 120 degrees and prepare a baking tray lined with baking paper ready to go in the oven later.

Take a large mixing bowl and an electric whisk. Before using these make sure they are really clean: any traces of leftover fat will mean your egg whites won't stiffen properly!

Add the three egg whites to the mixing bowl and whisk on a high speed. You should mix them until they form stiff peaks.

Once your eggs have formed stiff peaks, lower the whisking speed to a medium and slowly add in the sugar little by little. Once all the sugar is in, you can whisk on a high speed again.

Whisk until the mixture is glossy and stiff. You should be able to hold the bowl upside-down without the mixture moving! This may take several minutes of mixing, so be patient!

Spoon the mixture evenly into 8 meringues onto the baking tray and place in the oven.

Bake for 1.5-2 hours. Baking them for 1.5 hours will result in a much softer centre, where as 2 hours will result in a firmer, more chewy centre.

Let them cool and use them in a dessert or keep them in an airtight container for up to two weeks.